Jupiler loves Tomorrow
Business with an eye for the future of the company and the planet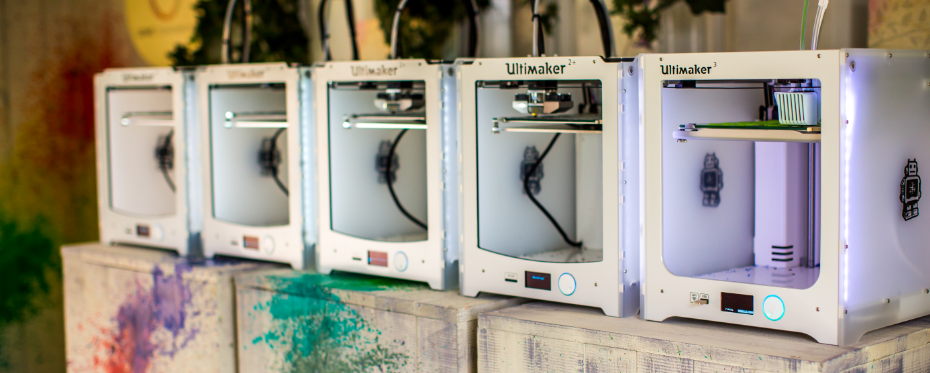 Just like last year, Jupiler is eager to reduce the amount of waste and litter left on DreamVille, Tomorrowland's festival campside in Boom, by distributing recycle kits to the festivalgoers. This year, an additional brand new recycling project was launched, under the motto "Do not waste tomorrow, love tomorrow". The recycling initiative, which transforms plastic waste into cool Jupiler bottle openers through 3D printing, can be visited during the festival in DreamVille, next to the Recycle Club.
Last year Jupiler already collaborated with Tomorrowland, OVAM and FostPlus to provide everyone on the DreamVille campside with a blue bag for PMD, a grey bag for residual waste and a stamp card for the Recycle Clubhouse. Everyone who handed in sorted waste, received stamps on his card and could win great prizes, such as tickets for Tomorrowland 2017. The ambition of this initiative, that is part of the 'Love Tomorrow' platform, was to make the 38.000 DreamVille campers more aware of waste and to learn them to sort it. It was striking how positively the kit was welcomed and used. The amount of waste and litter at DreamVille declined last year by 15 and 40 percent, respectively, thanks to the distribution of the recycle kits. On top of that, the enthusiasm of the recycle teams on the ground, turned the initiave into a real success.
This year, the recycle kits are also made available to the DreamVille campers. Last weekend, about 25,000 kits were distributed and about 20,000 kg of PMD was collected on the campsite. In addition, Jupiler also launched a new recycling initiative in partnership with Tomorrowland and "The One Project". The One Project is a 360° platform that turns plastic waste into new useful objects through 3D printing. To illustrate this process, Jupiler bottle openers in the characteristic Tomorrowland design are printed live at the camping ground, using 3D printers and pre-recycled PET. The project can be visited during the festival in DreamVille, next to the Recycle Club, with the aim of increasing the awareness of the festivalgoers on the importance of recycling. Campers can follow the process from A to Z and receive a free recycled bottle opener.
At AB InBev we are committed to a cleaner world. That's why we set ourselves the ambitious goal of reducing our packaging by 100,000 tonnes by the end of 2017. "We do this by recycling more waste after consumption at festivals like Tomorrowland," says Dimitri Van Loock, Marketing Manager Jupiler Benelux. "Through projects like this, Jupiler wants to contribute to a better future for company and planet."
Exicited to see the result? Schedule an appointment (+32 0479 92 44 41) to visit the Recycle Club on Saturday July 28th and find out how used plastics are being recycled and transformed to cool Jupiler bottle openers!
Step 1 - Drinking a Jupiler
MOV - 1.2 Mb
Download
Step 2 - Collecting used plastic cups
MOV - 3.1 Mb
Download
Step 3 - Recycling
MOV - 361 Kb
Download
Step 4 - Transforming
MOV - 2.8 Mb
Download
Step 5 - 3D printing the bottle openers
MOV - 754 Kb
Download
Step 6 - Finished Jupiler bottle openers
MOV - 1.2 Mb
Download
Step 7 - Using the Jupiler bottle opener
MOV - 1.2 Mb
Download